Member News and Promotions

March Madness $avings from Prestige Auto Repair,LLC
---
What Oils to Use for Cooking - We Simplify! Important Free Autism Lecture - March 5. Weekly Specials.
---

*Chelsea gallery tours are back for the spring! Register today!
*March Update - Please take a look at what The Center has to offer this month, from spring classes to summer camps!
---
Dark & Stormy Pack - 6 deep red knockouts that are sure to make you weak in the knees.
---

SPECIAL OFFER 25% off when you sign up same day as your free class. O-PA! Cafe OPEN NOW! Frozen Yogurt and healthy snacks. Teen Hangout in our Lounge and MindBar.
*O-PA! Spring Specials
*O-PA! Overview Flyer
---
60% off sale on selected items in our store and or 20% off cleaning and repair
---
Coming Up in March at Bernardsville Public Library
---

*Facelift for Your Pool
*It's time to reserve your Pool Openings Cleaning & Maintenance Services
---
Friends & Family Offer. We hope that you enjoy the offer. Please share it with your friends and family!
---
Sun, Swim & Savings at Basking Ridge Country Club-Join a Winning Team Now & Save!
---

*A Taste of Spain in Madison & Wayne
*Wine Spectator 91 Point - Highest Rated Chateauneuf du Pape under 20 with Reduced Shipping on 6
---

*Homes of Distinction Solicitation letter
*Donation form
---
Visual Arts

31 Oil-based, high-gloss house paint on gesso primed canvas, 1985
by Michael R. Fontana
Michael R. Fontana

Michael Fontana resides in Warren, New Jersey and has been painting for most of his life. Nearly 30 years ago, after many years of painting in various styles using different media, Mr. Fontana settled into abstract expressionism, and specifically, action painting. In this style, Mr. Fontana found a technique that enabled him to translate his artistic visions into reality in an exciting, inspiring, and entertaining way.
Artist Receptions: Friday, March 6th, 6-8 PM Saturday, March 7th, 6-8 PM


Exhibit runs through March 21
---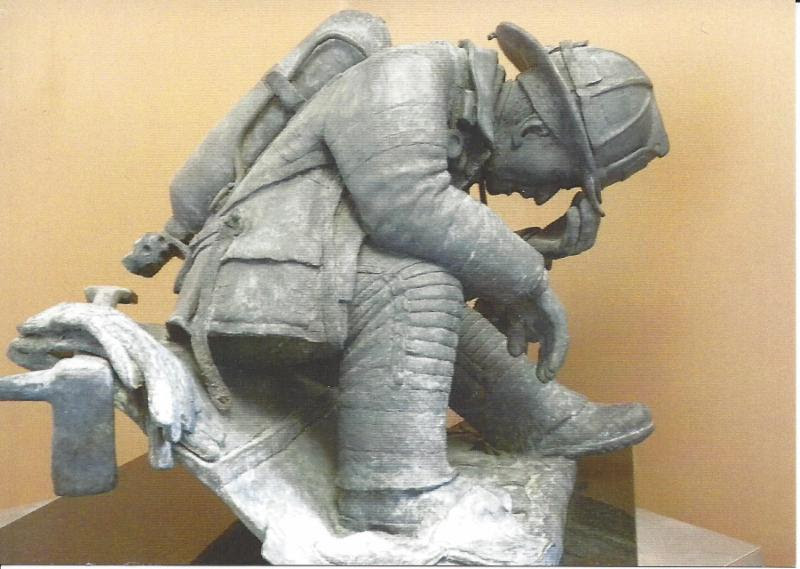 From the Ashes, cast bronze, 15" x 15"
by Stanley Yeager
Expressions of the Heart

Sculpture in Bronze and Crystal by Stanley Yeager
Artist's Reception BernARTsville Art Walk March 6, 2015 Friday, 6-9pm


On exhibit March 4-28
---
Stand Out

Photographs by Students of Bernards High School
Opening reception on Tuesday, March 10th from 6:00 to 8:00 pm.


Through March 25th
---

graphic not found
Sandy's Wake-Up Call

A juried exhibition of photographs organized by the Bernardsville Green team and Shade Tree Committee.


On view through March 6th
---
---
Welcome New Members
---
Member Events
Bird walk Friday March 6th at 8:30am

Guided Bird Walk by renowned bird expert Randy Little,.
Join us at the mausoleum office for coffee and donuts before the walk.
---
| | |
| --- | --- |
| | Friday March 6th 6-9 pm |
Participating:
Tadpoles to Toddlers
and others to be announced
---
Lose weight fast and keep it off permanently
Tuesday March 10th, 7-8pm

Come join us at Somerset Hills Chiropractic to see if this program might be right for you. This program GUARANTEES that you will lose at least 20 pounds in 40 days! We will have a special guest Dr. Vince Taffuri here on Tuesday night March 10th from 7-8pm to teach you about NUTRIMOST. The newest literature in weight loss that targets biomarkers in your body to see which hormones and systems are not functioning properly. Each program is designed specifically for you! This presentation will be limited to only 20 people. Please call us at (908) 221-0808 to reserve your spot or reply to this email.
Click for a flyer with more information
---
First Annual Ribbon Cutting Cocktail Party
to benefit the More Tham Me Foundation
Monday March 16th, 6-10pm
SPECIAL GUEST APPEARANCE BY KATIE MEYLER FOUNDER OF THE MORE THAN ME FOUNDATION AND TIME MAGAZINE'S 2014 "PERSON OF THE YEAR"
Click for a flyer
---
PokeDay! Thursday March 19th, 4-8pm
Train - Trade - Game
See the colorful flyer
---
Celebrate Spring & Banking Month
with the Bernardsville Chamber of Commerce and
Peapack-Gladstone Bank
Cocktail Party
Thursday March 26th from 6pm to 8pm
at Caballo Restaurant, 1 Mill Street
---
Member News
50% off registration in February

The Kumon Reading program was uniquely designed to enable children of all ages and stages in life to gain confidence and mastery over concepts as simple as penmanship on up to the tricky vernacular of Shakespeare! If you have not already, now is an excellent opportunity to enroll your own child in our reading program and to encourage your friends and family to do the same! We have a special offer to share with you! For the entire month of February, registration for our Reading Program will be HALF OFF!
Click for a coupon
---
Local Resident Rates
These rates offer a 15% discount to local Bernardsville residents and their family and friends visiting the area!
---
Mastro Shoes is collecting used shoes for this great charity. It is so easy to donate used shoes for almost anyone. The drive will continue into mid-April, so Mastro hopes to collect more slightly used shoes for Soles-4-Souls in the coming weeks.
---